ABOUT PETE JENSEN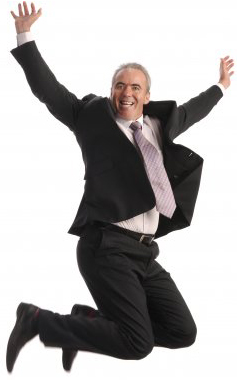 Pete took a leap of faith recently.
The Economics Honours Graduate, former secondary school teacher and Honorary Fellow of the Australian Institute of Business Wellbeing, Sydney Business School, University of Wollongong cleared his desk, bade farewell to a number of clients, donned an author's hat and wrote a book on the quest for the elusive, endlessly debated state of happiness.
The decision to embark on the book was fuelled by the realisation that he had found an unchartered course through the happiness maze, which had shifted him from despair to joy.
During a challenging couple of years, throughout which he piled on 30 kilos and found it hard to lighten his dark mood, the veteran leadership coach who had at his fingertips the latest psychological studies and tools, deduced that there was more to this happiness gig than he had realised. He turned to the concept of happiness as seen through the eyes of indigenous childhood friends in remote villages near his then family home in Africa, who he recalled possessed an enduring, resilient state of happiness even through tough times.
A light bulb moment and a considerable degree of applied reason led Pete to conclude that the villagers' remarkable level of sustained happiness was built on three core principles.
While there is nothing new about these principles when employed independently of each other, Pete determined that engaging them simultaneously with the focus and intent of the African tribal villagers of his youth the road to happiness is fast tracked and sustainable.
Central to his writing project was its mission statement, which stated that even if his insights unlocked the happiness riddle for only one person the book would have done its job. He was definitely not anticipating the level of interest and acknowledgement his book has received to date.
What distinguishes Pete from the flood of happiness experts who have come onto the scene in recent times?
For 10 years he has run a successful and widely respected consultancy in happiness related fields, Leadership Facilitation and Organisation Transformation, nationally and internationally with individual and corporate clients such as ANZ Bank, BHP, Australian Unity, Air New Zealand, St George Bank, Shell, Transfield, Westpac, Thiess, Symantec, Toyota, Melbourne Water, Drake International, ABIGroup, Queensland Main Roads; he emerged victorious after a long battle with depression and now epitomizes the effective application of his theories and practices that are based on his observations of methodologies in the developing world and offset by cutting edge techniques and skills acquired during over a decade in the happiness and wellbeing profession; he holds the unqualified view that happiness is sustainable.
Pete lives in Melbourne, Australia.
His love of life and passion for adventure and achievement are not confined to business and sport. (He has achieved state volleyball colours and representation, is a marathon and mini-triathlon participant, plays squash and tennis, parachutes, para-glides and enjoys jet boating and scuba diving.) He speaks four languages, plays the guitar and musical saw and writes poetry.